Today we can announce we have a new stop available on our Costa Connect Shuttle.
DENIA. Bus stop/taxi at the port (Cervantes Square)
This is a request from many clients, and we do our best to fulfill your needs!!
Twenty kilometres of coastline, rocky coves and big extensions of sand, solitary beaches and beaches with both sports and playful activities. Dénia has a wonderful climate, whilst its landscape, is an added plus to its blue waters. Nevertheless, this out-standing enclave of the Costa Blanca has more: Its patrimony gives a good account of the historical brilliance of what it was once protagonist to, and its gradual conversion into a modern city, in which leisure occupies an out-standing position. Denia has many things to offer, and now it would be easier and cheaper to get there!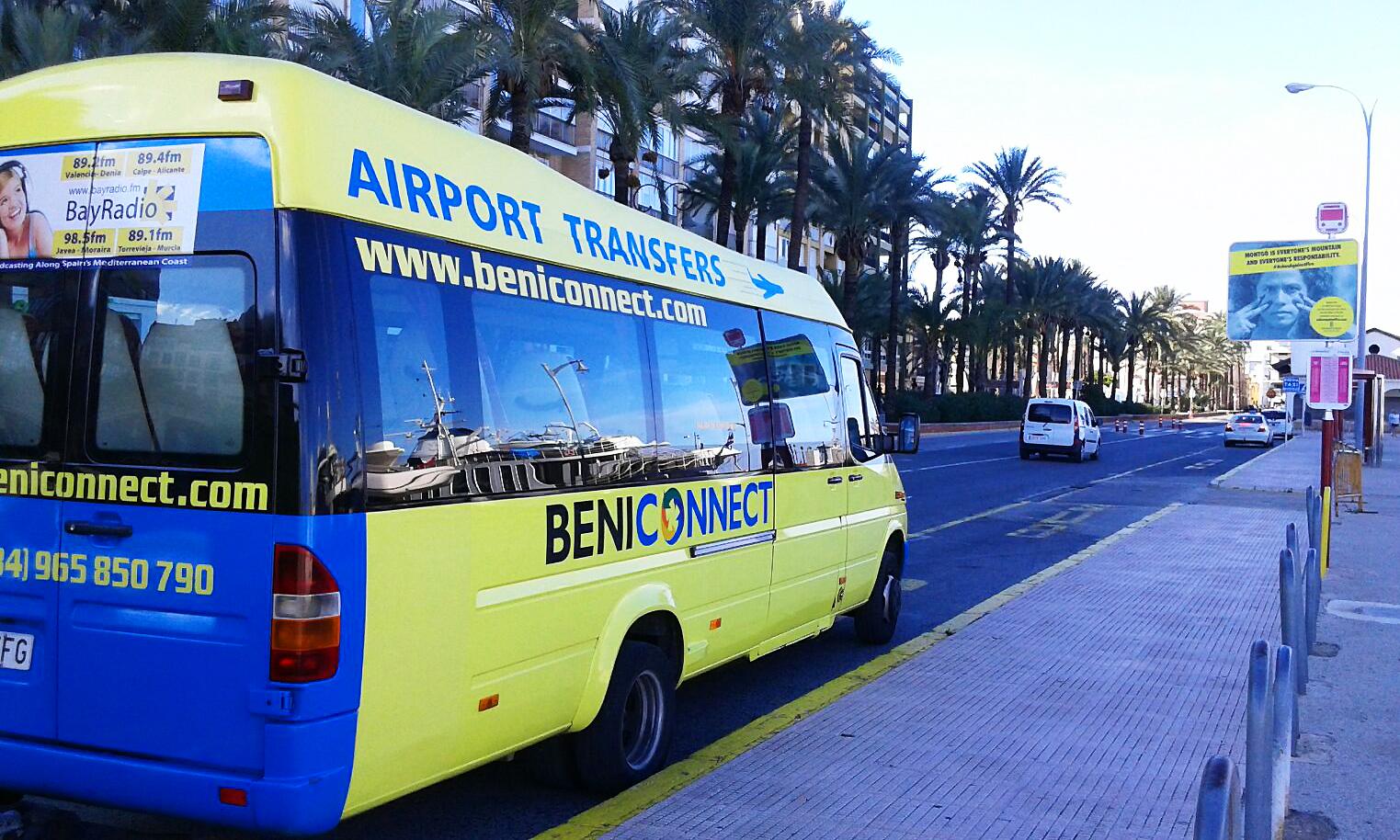 Exclusive Service provided only by Beniconnect
We are the only company on the Costa Blanca offering airport shuttle services to / from the Marina Alta areas. Our Costa Connect is a Shuttle service calling at the main resorts along the coast, and our Valley Connect Shuttle operates in the inlands of the Marina Alta.
Costa Connect Shuttle stops: Calpe, Benisa, Moraira, Benitachell, Javea, La Jara and Denia.
Valley Connect Shuttle stops: Benisa, Senija, Lliber, Jalón, Alcalalí, Parcent and Orba.
During summer time this service operates for flights arriving and departing between 9:00 hrs and midnight, and from the 1st of November it will operate for flights arriving and departing between 9:00 hrs and 21:00 hrs.